64 Plungers raised $17,071 at the 2018 Vulcan Snow Park Plunge! 
Location and Check In
Not registered online? Walk-up registration will be taken at the Pre-Plunge and Day-Of Check In events.
Plunge Time
Plunge begins at 11 a.m.
Plunge Location
Minnesota State Fairgrounds –  located on the corner of Cooper Street & Wright Avenue
1265 Snelling Ave North
St Paul, MN
map and directions
Day-Of Plunge Check In
10:00 – 10:45 a.m.
Minnesota State Fairgrounds –  located on the corner of Cooper Street & Wright Avenue
1265 Snelling Ave North
St Paul, MN
map and directions
Group Challenges
Resources
U.S. Bank Polar Plunge Forecast

 Find a Participant
 Event Tools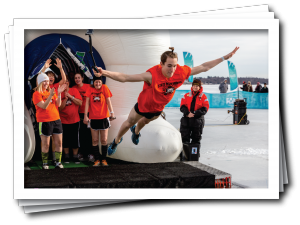 ---
IMPORTANT RESCHEDULE INFORMATION
We regret to inform you that recent permitting challenges have forced us to reschedule the Vulcan Snow Park Plunge. Please accept our most sincerest apologies for this change. Safety for our Plungers is our top priority, so while we know this rescheduling is inconvenient, we want to make sure we provide the highest quality event to all of our participants.
We can't thank you enough for your support and we hope you can attend the NEW Vulcan Snow Park Plunge date:
Sunday, February 4  –  Plunging will take place from 11 a.m. – 1 p.m.
If you are unable to join us on the Sunday the 4th, we would be happy to have you join us this Saturday, January 27 at the White Bear Lake Plunge; at the Vulcan Snow Park Night Plunge on Saturday, February 3 or any one of our other 20+ Polar Plunge locations (all dates and locations can be found at PlungeMN.org).
Just contact joe.zander@somn.org or 763.270.7140 and we can work with you to accommodate your schedule and update your registration.
We cannot thank you enough for your support of the Polar Plunge for Special Olympics Minnesota. As a token of our appreciation for your patience and understanding, you'll receive a stocking hat in addition to the incentives you have earned. Again, we apologize for the inconvenience. We hope to see you at a Polar Plunge very soon!
About the Snow Park Plunge
The Vulcan Snow Park takes place on the Kidway of the Minnesota State Fairgrounds during the Saint Paul Winter Carnival (January 26 – February 11, 2018). Daily attractions include zooming down the giant snow slide, playing on giant snow piles, and viewing snow sculptures. There are also many special events and activities, such as snow sculpting contests, lawn mower and barstool ski races, snowboard competition, Vulcan Fun Day, the Polar Plunge, and so much more. Bring your family for winter fun and adventure! Thanks to generous sponsors, admission to the Snow Park is free. Parking on the Fairgrounds is also free. Vulcan Snow Park—it's SNOW much fun!
Photos
Event photos are posted to our Flickr and Facebook pages. View all of the event photos here.
Parking
Free street parking at the Fairgrounds is available.
Special Thanks
St. Paul Vulcans
St. Paul Winter Carnival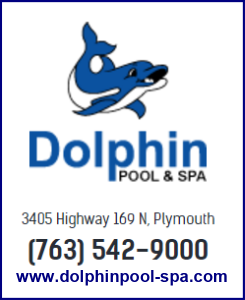 Past Plunge Results
2018 – 64 Plungers raised $17,071
2017 – 65 Plungers raised $11,193
---