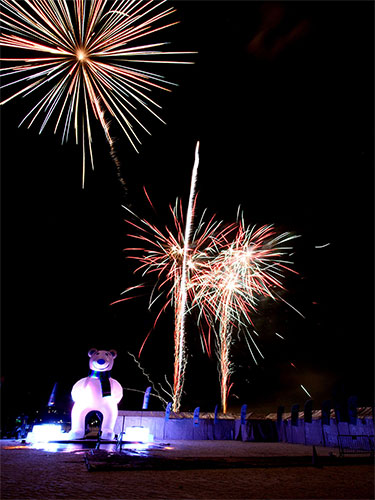 Kick off the Minneapolis Plunge weekend with a spectacular fireworks show!
Fireworks Details
Friday, March 3rd
7 p.m.
Location
Thomas Beach, Lake Calhoun
Thomas Ave S and W Calhoun Pkwy
Minneapolis, MN
map and directions
Grab your friends and family and head to Lake Calhoun for a Plunge night you won't forget! The fireworks show will also be accompanied with bonfires, hot chocolate, food, and much more.