If you participate in the Plunge this year and raise the $75 minimum to participate, you're automatically entered to win some pretty incredible prizes!
---
Grand Plunge Prize
If there's one thing we know how to do in Minnesota, it's have fun in the winter. What better way to make the best of your winter than with a brand new snowmobile??
Thanks to our friends at Polaris, one lucky Plunger will win this Indy XC 600 129 snowmobile!
Valued at $11,799, the INDY XC brings technology, precision, and power to your ride. With world-class suspension, industry leading power to weight ratio, and rider balanced control, the INDY XC sets the standard for trail performance.
To qualify, you must register for the Plunge (virtual or in-person) and raise the $75 minimum by May 1, 2021.
---
Special edition T-shirt giveaways
If you register for the Plunge and fundraise the minimum $75 to participate, you'll receive an awesome 2021 Plunge T-shirt! But for 23 random individuals, their shirt will be a little different.
Look closely…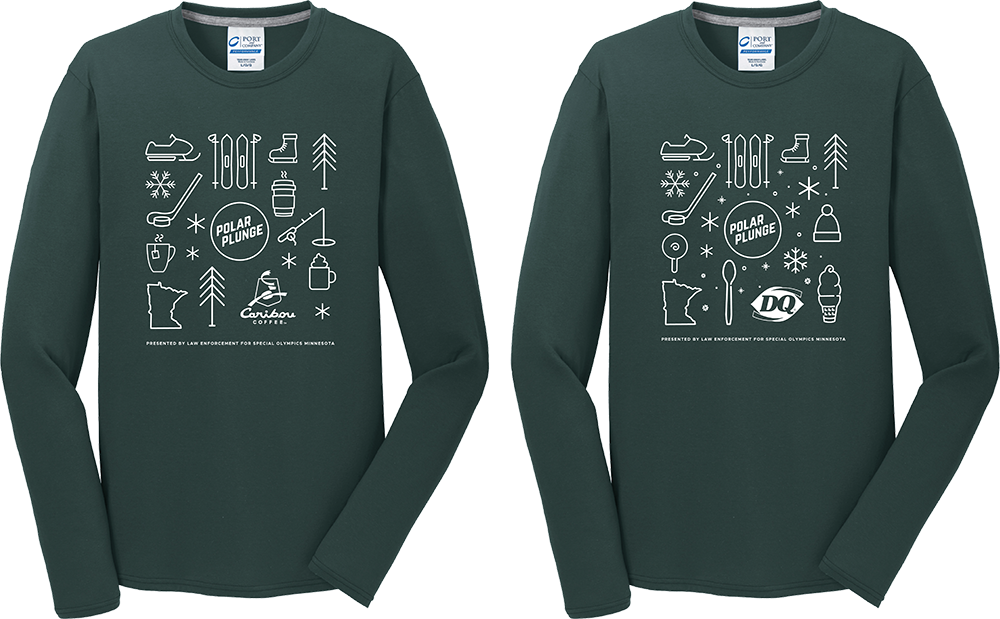 If you receive one of these special edition T-shirts featuring images from our friends at Caribou Coffee and DQ®, then you're a big winner!
If you receive a special edition Caribou shirt:
You'll win a $100 gift card. That's 2 coffees a week for a year! (15 winners)
If you receive a special edition DQ® shirt:
You'll receive a $250 DQ® Gift Card! (8 winners)
What to do if you're a winner:
If you receive one of our special edition T-shirts, you can claim your prize by sending a picture of your shirt to plunge@somn.org!
SPONSORED BY