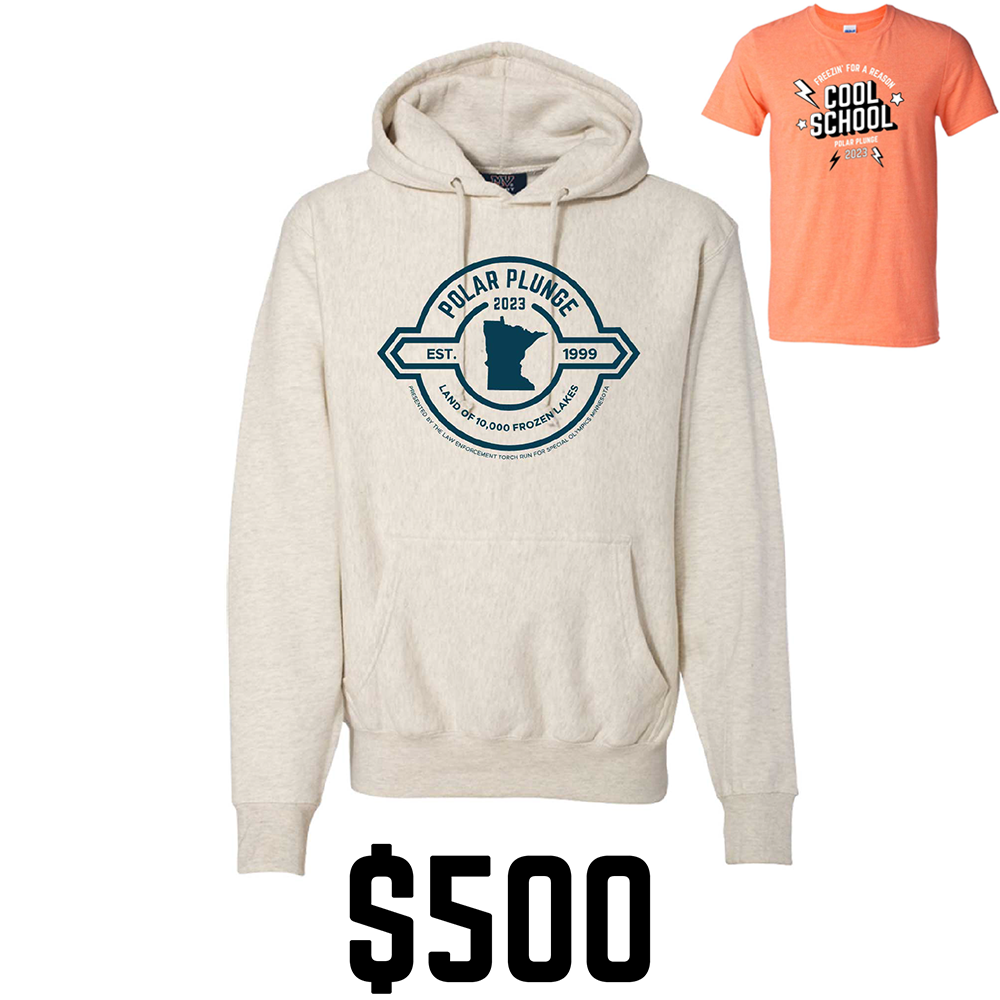 This heavy-duty hoodie features a limited-edition Polar Plunge design and comes in a beautiful oatmeal color.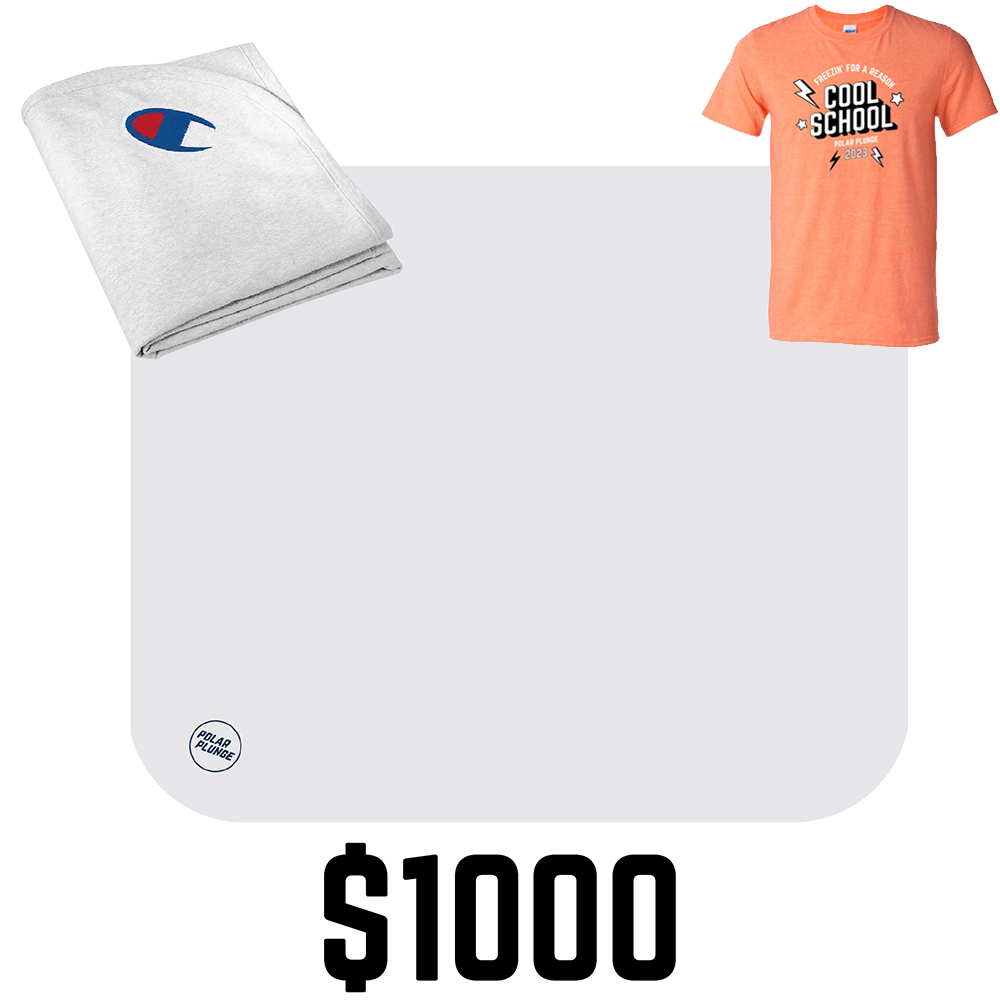 This heavyweight fleece blanket is super soft and warm! It features an oversize Champion "C" patch in one corner and the Polar Plunge logo in another corner.
ALL INCENTIVES
---
Please note
Plunge incentives are not for sale. Plungers will receive their incentives upon check in at their Plunge location. Incentives earned are based on the amount of funds in the Plunger's account at the time of check in. Special Olympics Minnesota is not responsible for replacing or exchanging incentives that are missing, sized incorrectly or damaged as a result of normal wear.