Congratulations to Oliver H. and Orin H. for winning this refer a friend drawing! Enjoy your Plunge!
(VALUED AT $750!)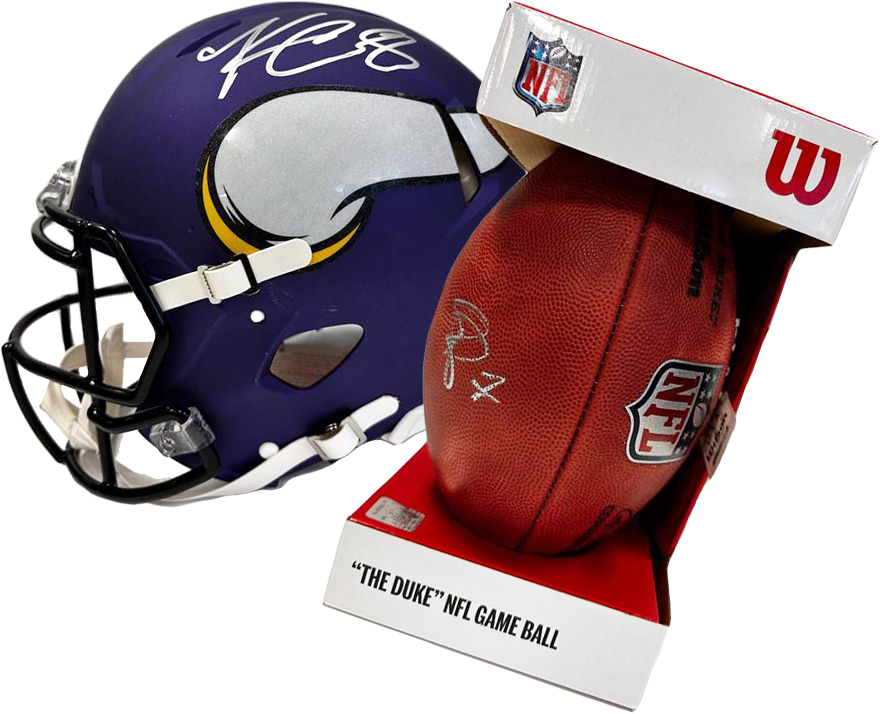 Calling all Vikings fans!
Recruit your friends to take the Polar Plunge and you'll be entered to win an official Vikings helmet signed by Kirk Cousins! (PLUS your friend will win an official NFL football signed by Patrick Peterson!)
Both come with certificates of authenticity.
Here's how to win:
Share your personal Plunge fundraising page with friends and family and tell them to click on your purple referral link. Every person who registers using your link is a chance to win. We'll draw a random winner at noon on Thursday, January 26, 2023. You and your friend can pick up your prizes at your Polar Plunge event.

The details
– Your friends can register for ANY Minnesota Polar Plunge event. They do not need to register for the same event that you are registered for.
– Once your friends register, they can recruit their own friends using their own personal referral button to also qualify for this promo!
– If your friends register for the Polar Plunge but do NOT use your referral button, they will not be counted toward this promotion.
– Your friends must register using your referral button after January 23, 2023 at 12 PM to be counted toward this promotion. This promo will close on Thursday, January 26, 2023 at 12 PM.
– Keep track of how many friends have successfully registered using your referral button in the Plunge Perks section of your account page: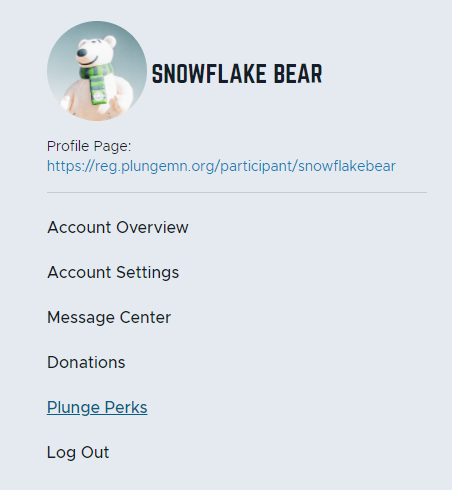 ---
To be considered eligible, one or more new participants must register for a Polar Plunge event using your referral link between 12 PM on Monday, January 23, 2023 and 12 PM on Thursday, January 26, 2023. One or more completed eligible registrations equates to one entry to win. One winner will be selected at random from a list of all qualified Plungers and will be contacted by Special Olympics Minnesota on Thursday, January 26, 2023. The winner will be able to pick up their prizes in-person at the Polar Plunge.