We're giving away a private sauna experience to 2 Corporate Hour Plungers on Friday, March 3! You can win a private sauna experience by fundraising some extra $$ for Special Olympics Minnesota. The sauna experience includes 30-minute access to a Revival Sauna at the Corporate Hour Plunge for you and 4 of your friends (5 people total) before and/or after your Polar Plunge.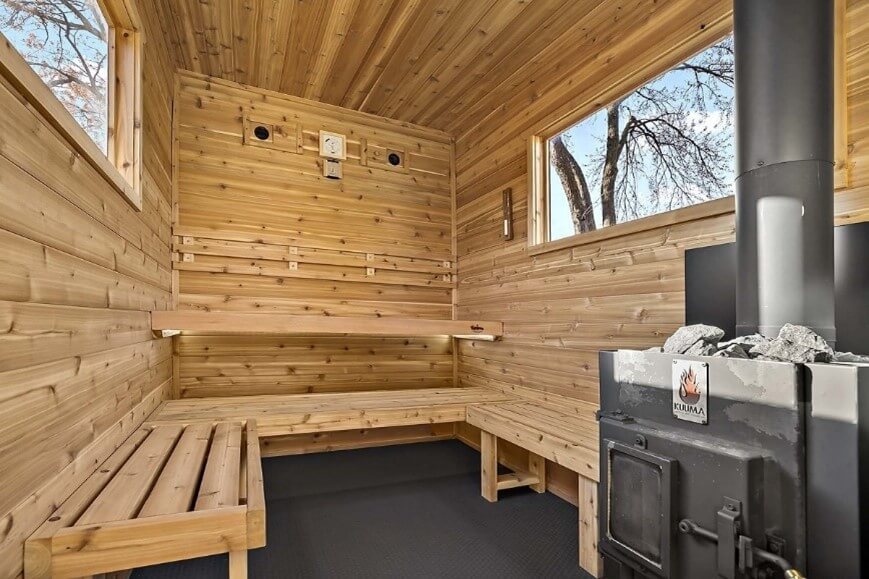 Here's how you can win:
Starting Tuesday, February 28, the 2 Corporate Hour Plungers who raise the most money in 48 hours win! It's that simple. To even the playing field, any funds raised prior to February 28 do NOT count toward this promotion. Good luck and happy fundraising!
Thank you to Revival Saunas for providing this amazing prize!

---
To be considered eligible, participants must be registered for the 2023 Minneapolis Polar Plunge or 5K on Saturday, March 4. The registered Plunger who raises the most dollars online between 12 AM on February 28 through 11:59 PM on March 1 will win the prize described above. Applies to online fundraising only; cash and check donations will not be counted toward this giveaway. Funds raised prior to February 28, 2023, or after March 1, 2023, do not count toward this promotion. After confirmation, Plunge HQ will be in touch with the winners to coordinate the final details of the prize.