395 Plungers raised $55,953 at the 2018 St. Cloud Plunge! 
Location and Check In
Not registered online? Walk-up registration will be taken at the Pre-Plunge and Day-Of Check In events.
Plunge Time
Plunge begins at noon
Plunge Location
The 400 Club
25958 Lake Rd
St Cloud, MN
map and directions
Pre-Plunge Check In
Friday, February 16
3 – 6 p.m.
St. Cloud State University – Centennial Hall
720 4th Ave S
St. Cloud, MN
map and directions
Day-Of Plunge Check In
10 a.m – noon
The 400 Club
25958 Lake Rd
St Cloud, MN
map and directions
PLUNGE EMCEE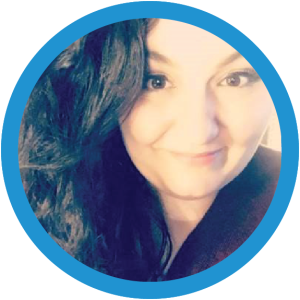 Brook Stephens
WILD Country
Group Challenges
Resources
U.S. Bank Polar Plunge Forecast

 Find a Participant
 Event Tools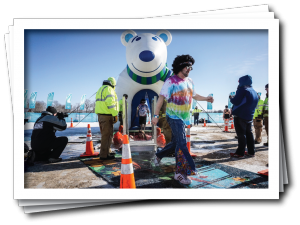 ---
Photos
Event photos will be posted to our Flickr and Facebook pages as we receive them. We are fortunate to have wonderful volunteer photographers for our events, and it typically takes a few weeks until we receive and post photos so please stay tuned.
Time Slots
Teams can sign up for time slots when they check in on Friday night or the morning of the Plunge.
Parking and Shuttle Information
Free shuttle buses will be available from 10:30 a.m. through the end of the plunge. Shuttle buses are free to all participants and spectators. Limited parking will also be available at the 400 Club.
Shuttle Stops
Home Depot
401 2nd Street South
Waite Park, MN 56387
Atwood Memorial Center – St. Cloud State University
720 4th Avenue South
St. Cloud, MN 56301
College of St. Benedict – Clemens Field House
2850 Abbey Plaza
Collegeville, MN 56321
Downtown St. Cloud Stops
Olde Brick House
7 West Taphouse
Pickup at 1st St S & 5th Ave S
Cowboy Jacks
Pickup at 5th Ave S & West Saint Germain St
Pickled Loon
Pickup at West Staint Germain St & and 8th Ave S
Special Thanks
The 400 Club
FOP Lodge 17 – Granite (St. Cloud)
Geyer Signal
Herberger Business School
Leighton Broadcasting
MCI Carpet One
Rockville Fire Department
Froehle Woodworking
West Central Sanitation
Rockville Emergency Management


Past Plunge Results
2018– 395 Plungers raised $55,953
2017 – 500 Plungers raised $83,382
2016 – 603 Plungers raised $92,418
2015 – 513 Plungers raised $84,843
2014 – 684 Plungers raised $122,339
2013 – 717 Plungers raised $114,262

---