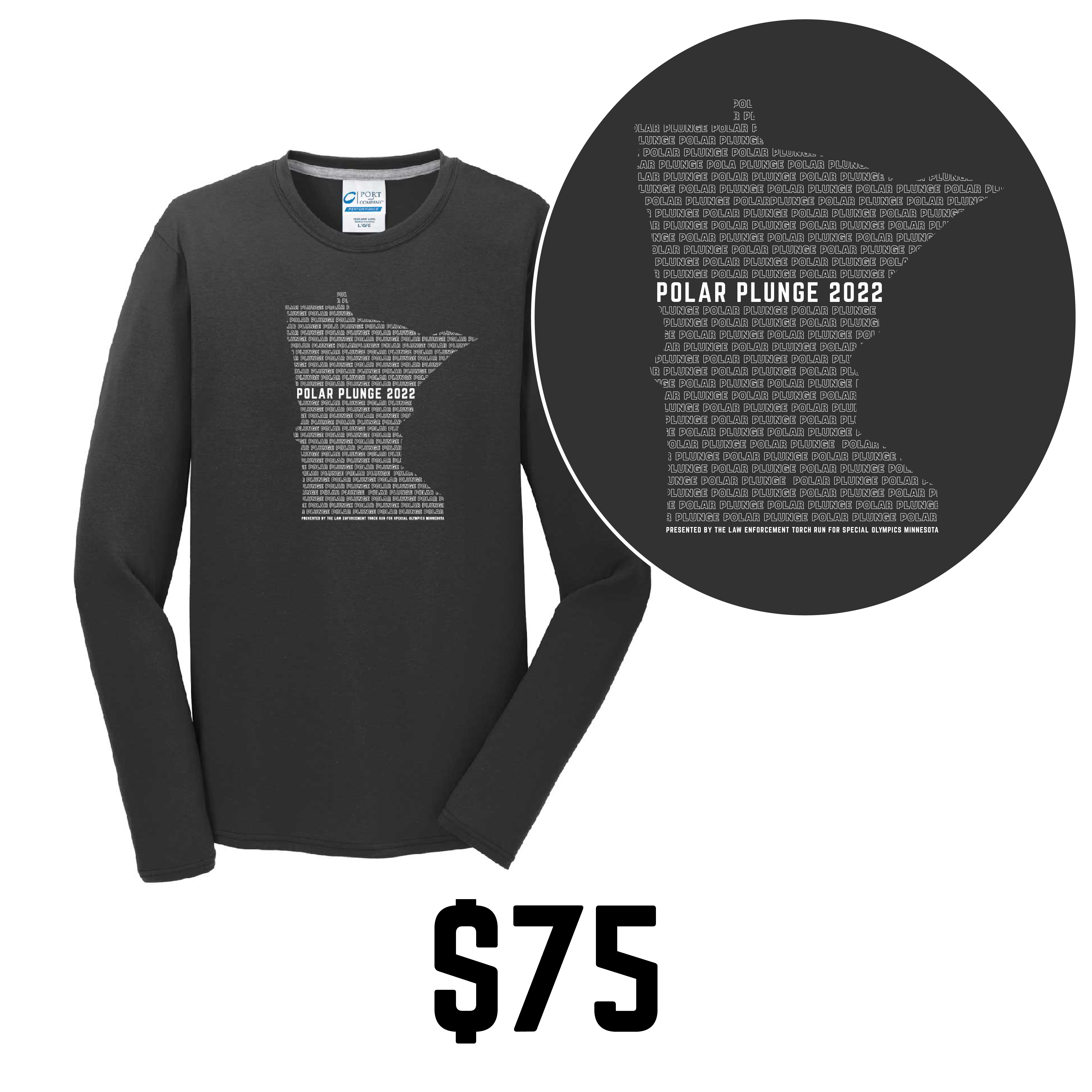 This premium long-sleeved T-shirt features an exclusive design and is the perfect memento of your bravery. How many Polar Plunge long-sleeved T-shirts have you collected over the years?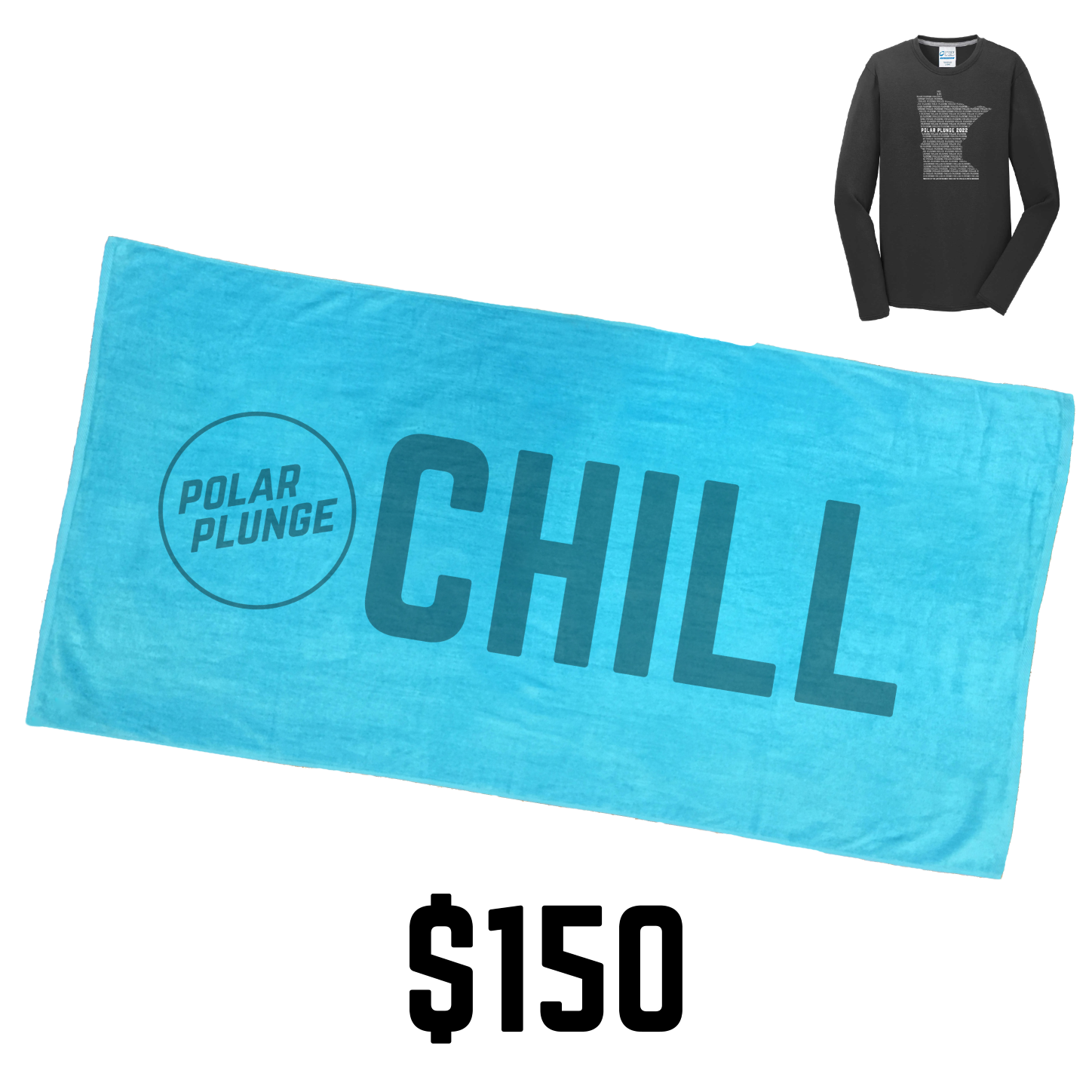 Whether you're drying off after the Plunge or chilling on the beach, this towel has all of your Minnesota lake fun covered.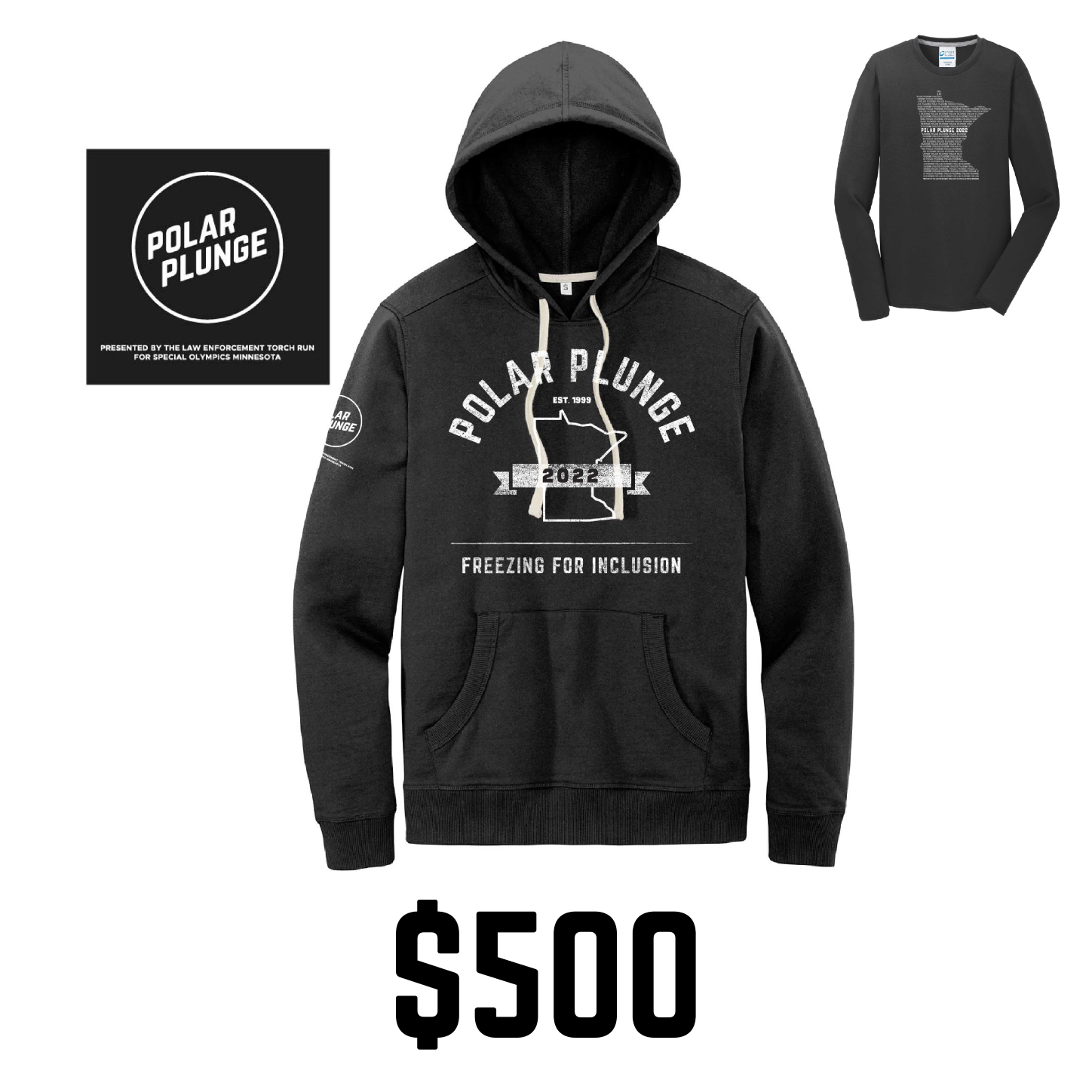 This comfy black hoodie features a vintage-style design so you can brag about your bravery in style. Plus, you can feel good wearing it because it's made out of 100% recycled fabric!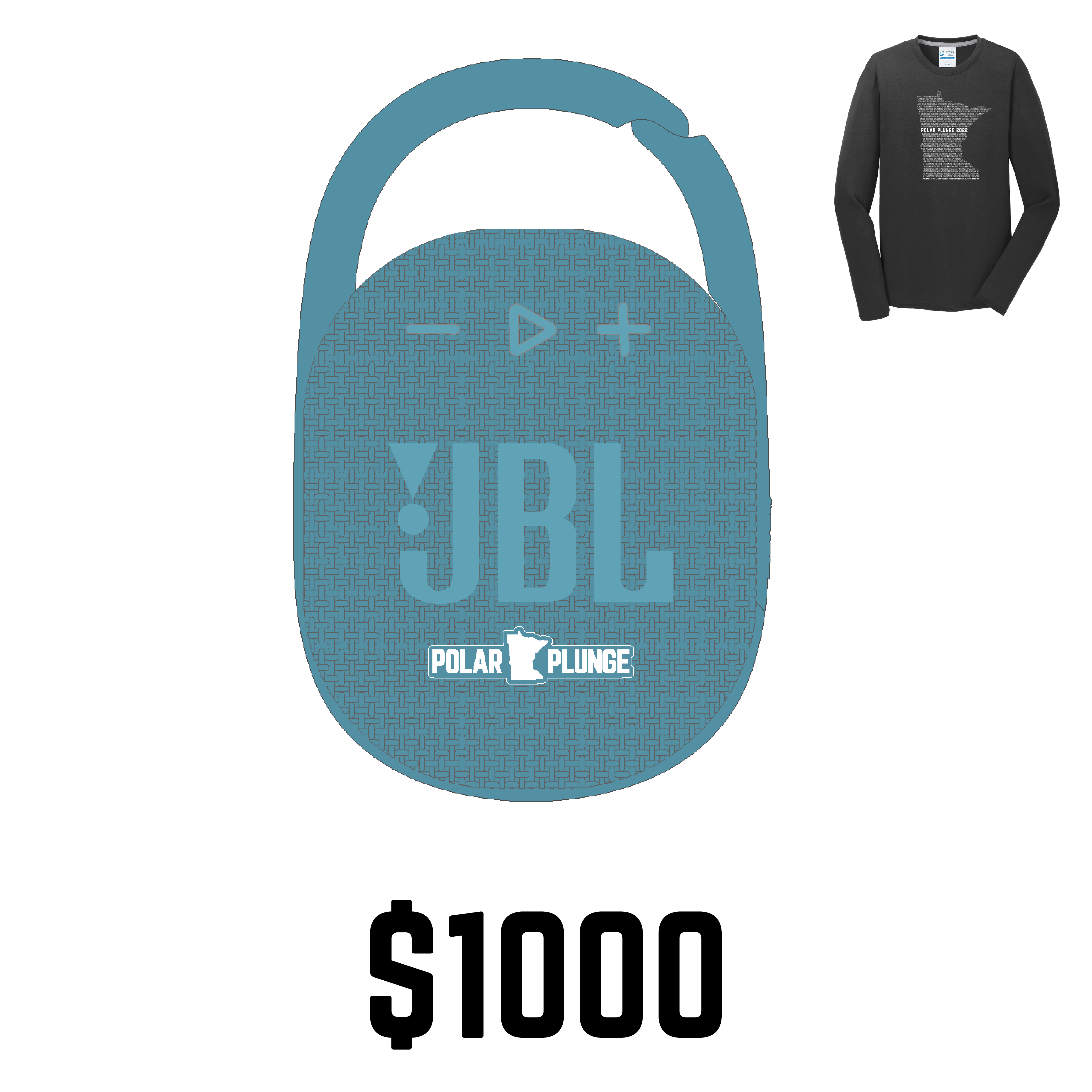 The JBL Clip 4 is ultra-portable waterproof Bluetooth speaker that delivers surprisingly rich audio and punchy bass for its compact size. We suggest blasting "Ice Ice Baby," the unofficial theme song of the Polar Plunge.
$3000 = ALL INCENTIVES
---
Please note
Plunge incentives are not for sale. Plungers will receive their incentives upon check in at their Plunge location. Incentives earned are based on the amount of funds in the Plunger's account at the time of check in. Special Olympics Minnesota is not responsible for replacing or exchanging incentives that are missing, sized incorrectly or damaged as a result of normal wear.