Check out important event information here!
Looking for a cool way to beat the winter blues? Switch off your treadmill and head outside for the fifth annual Plunge 5K! This family-friendly walk/run is a great way to embrace the chilly weather, boost your energy level, and warm your heart by supporting more than 8,200 Special Olympics Minnesota athletes. You'll even receive a rad shirt AND finisher's medal for your efforts!
USATF – Certified Course #MN11024RR
5K Time
5K begins at 8 a.m.
5K Location
Thomas Beach, Lake Calhoun (Bde Maka Ska)
Thomas Ave S and W Calhoun Pkwy
Minneapolis, MN
map and directions
Registration
EARLY BIRD: Sept. 1 – Jan. 31: $30
Feb. 1 – March 1: $35
Walk-up (March 3): $40
Packet Pick Up
Thursday, March 1 or Friday, March 2
4 – 6:30 p.m.
Thomas Beach, Lake Calhoun
map and directions
Saturday, March 3
7 – 8 a.m.
Thomas Beach, Lake Calhoun
map and directions
---
In addition to the 5K, parts of our Plunger Village will be open, including Plunge Merchandise, fire pits, and free coffee and hot chocolate. We'll also provide fruit and snacks following the event for our participants.
5K T-Shirt & Finisher's Medal
All registered Plunge 5K participants will receive a t-shirt and (new in 2018) a Finisher's Medal!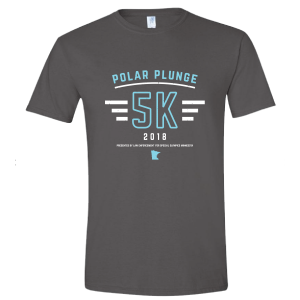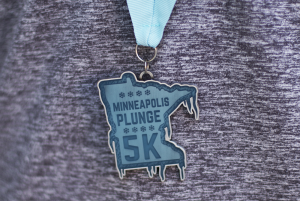 Photos
Event photos are posted to our Flickr and Facebook pages! View all event photos here.
Parking and Shuttle
A free shuttle will be provided to all Plungers and spectators starting at 6:30 a.m. on Saturday from the Lake Calhoun Executive Center (3033 Excelsior Blvd, Minneapolis).
Please note that all access roads will be closed during the 5K; approximately 7:40 – 9 a.m.
Dash and Splash
If you're looking for a more extreme form of exhilaration, consider adding a little "splash" to your "dash!" This means you will walk/run the 5K and then Plunge into Lake Calhoun. Participants plunging into the frigid waters must raise a minimum of $75. This is completely separate from the 5K fee.
Remember, if you want to dash and splash, you must register for the Plunge 5K and the Minneapolis Plunge, which are two separate events and registrations.
Plunging for 5K participants will be open following the run. This Plunge time is only available to those who are registered for both the 5K and the Plunge. This window of time will be strictly enforced, so please be on time!
Volunteer
Check out volunteer opportunities for this event!
Questions?
Maureen Gruys
maureen.gruys@somn.org
763.270.7146
Special Thanks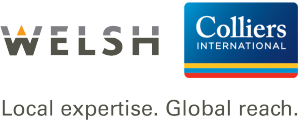 Past 5K Results
2017 – 451 runners raised $55,161
2016 – 428 runners raised $39,007
2015 – 526 runners raised $22,657
2014 – 624 runners raised $60,739
2013 – 574 runners raised $30,384
---